Appalachian Trail Record Attempt #3….here we go again
For those interested, I'll be starting my 3rd attempt at the Appalachian Trail record in early August of 2016.  We are not sure on a date yet, we are playing a weather window,  As for now,  all systems are go….:-)
Big thanks to Red Bull for supporting this project and making my world so wonderful. Who really gets to do this shit?  I do, and I'm a lucky man.
Thanks for my crew for helping. Eric Belz, Cheryl Meltzer, Mike Mason, Scott and Jenny Jurek  +1, Lou D'Onofrio, and especially my dad.  "senior" for all the help he's given and the support behind it.
Bottom line, this is an "attempt".  I will try to eclipse the record of 46 days and change set last year by Scott Jurek during the mid-summer months.
I hope to pass many thru hikers along the way.   Much respect for all the thru hikers who support an incredible effort as I am about to undertake.  Mother nature always has her way on the AT,  so no promises, but this year, I'll have to say…..I've done all I can to make a reasonable attempt at the record. Let's just hope the stars all align this time.
When this is all over, I will become a "thru-hiker" too. Not for this attempt, but the one in the future as I walk the trail and smell more flowers at a slower pace.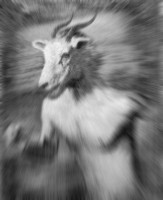 One last thanks to all my sponsors on the side:
Red Bull for amazing support for 15 years.  The driving force behind this journey
Hoka One One for introducing the Speedgoat shoe and the stellar support as an athlete,  (Thanks Nico for bringing over the funky looking shoes in 2009!)
Ultraspire for the Speedgoat waist pack
First Endurance for the killer Ultragen recovery drink and supplements
Ryders Eyewear for fabulous sunglasses
Drymax socks for introducing the Speedgoat socks to ultrarunners, the best socks ever
Speedgoat Karl's 100 mile blend from Jameson Coffee
Squirrels Nut Butter for the lube….
So onward we go,  ya'll can follow along at www.redbullatrecord.com as many features will be tracked.  Keep in mind, my goal is to do well and survive the ultimate trail on earth.  It's a special place, running, walking, and smelling the roses along the way.   This will be my last day of communication with the outside world….Enjoy the show!
And the great AT for being my passion….Onward…Speedgoat out